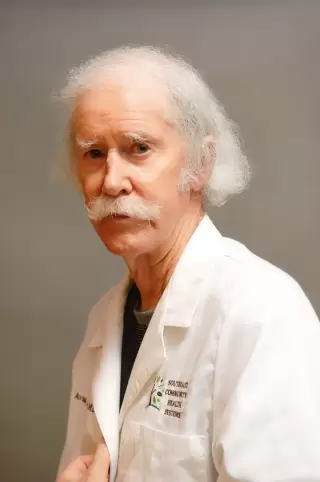 Dr. Todd Hartsfield, DDS
Dentist
Dr. Todd Hartsfield provides dental care for the underserved and special needs patients 3 days a week at Southeast Community Health Systems. As a native of Baton Rouge, Louisiana, Dr. Hartsfield graduated from Loyola Dental School in New Orleans in 1970. He served two years as a U.S. Army dentist, including a tour in South Vietnam. While in Vietnam, he started a dental training program for Buddhist monks at the Buddhist Center in Qui Nhon.
Dr. Hartsfield's 51-year career has included private practice in rural Louisiana and Canada, public health dentistry, and dental education. He spent 20 years in Canada training, supervising, and working alongside dental therapists. As the Dental Director for the Inter-Tribal Council of Arizona for 5 years, he trained Tribal members to develop and implement oral health promotion programs.
Dr. Hartsfield was an Assistant Professor of Clinical Dentistry at the Arizona School of Dentistry and Oral Health (ASDOH), Associate Clinical Director at Dental Care West, a private practice model clinic that is part of ASDOH, and full-time faculty in the Advanced Education in General Dentistry Residency Program for 9 years. Dr. Hartsfield and his wife Bette', moved back to Louisiana in December 2015.