Our patients deserve modern and quality dental care.
The field of dentistry is constantly evolving with new technology, materials, and methodology. As part of our commitment to quality and you, our patients, we constantly work to bring you the best care available with qualified staff and state of the art equipment.
Our services include, but are not limited to:
Complete oral exams
X-rays
Preventive services
Cleanings
Sealants
Fluoride treatment
Fillings
Emergency treatment
Extractions
Pulpotomies (remove the nerve from baby teeth)
Stainless steel crowns

Dental Service Locations
Southeast Community Health Systems Albany
30575 Old Baton Rouge Hwy
Hammond, LA 70403
Monday
8:00am to 7:00pm
Tuesday – Thursday
8:00a.m. to 4:30p.m.
Friday
8:00am – 2:00pm
Southeast Community Health Systems Zachary
6351 Main Street
Zachary, LA 70791
Monday, Tuesday, Thursday
8:00a.m. to 4:30p.m.
Wednesday
8:00am – 7:00pm
Friday
8:00am-2:00pm
Southeast Community Health Systems Independence
13318 Berry Bowl Road
Independence, LA 70443
Monday, Wednesday, Thursday
8:00a.m. to 4:30p.m.
Tuesday
8:00am – 7:00pm

Family and General Dentistry
Your entire family can be treated at Southeast Community Health Systems. We address problems ranging from toothaches to gum disease. From General Dentistry and Hygiene to Advanced Corrective Procedures, our services benefit both children and adults.
Pediatric Dentistry (Children's Dentistry)
Establishing good oral care habits in children is the best way to prevent future dental problems. Sports and activities can be the blame for chipped and missing teeth---just a few reasons we take extra care in solving pediatric dental problems. Our care for children goes far beyond good hygiene and dental cleaning.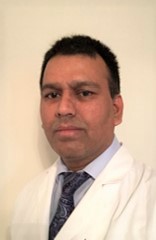 Dr. Jeevan Yenuganti, BDS, MSPH
Director of Dental