School-Based Health Centers are the Intersection of Health and Education
If you are a parent, you know all about what it takes to get your child ready for school and out the door. Occasionally, your child may need a little extra support. School-based health centers offer a range of services to meet kids' and teens' health care needs.
School-Based Health Center Locations
St. Helena Early Learning Center
Elementary School
(225) 306-2097
1798 Hwy 1042
Greensburg, LA
St. Helena Art and Technology Academy
Middle School
(225) 306-2097
1590 Highway 1042
Greensburg, LA 70441
St. Helena College and Career
High School
(225) 306-2091
14340 Highway 37
Greensburg, LA 70441
Comprehensive wellness exams
Preventative health care including screenings
Management of chronic diseases
Health education and prevention programs
Laboratory/diagnostic services
Acute illness and injury diagnosis and treatment including medications, if indicated
Behavioral Health services
Individual, group, and family therapy
General issues surrounding transitioning to a new grade, school, or family situation
IEP meetings, and support/advocacy for the student where needed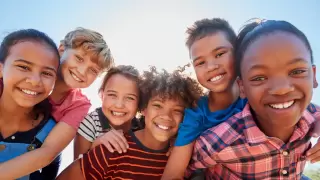 Students in St. Helena Parish
With parental consent, these services are provided to students in St. Helena Parish public schools by highly trained and licensed medical and behavioral health staff. Providers can share basic information with the St. Helena Parish School Board and the student's teacher, as needed and with consent, to ensure your child is receiving the academic resources needed for their success. We are one of your child's biggest advocates at their school.